At FLUX Design Studio, we believe good design is honest & unobtrusive – drawing attention not to itself, but to the message. Our work is clean & minimal, using type, colour & design best practice to emphasise our clients message. Design follows content … Always!
FLUX works with artists & thought-leaders who want to bring their book manuscripts to market. With strong visual design & well-considered packaging, books designed by FLUX stand out from the crowd.
FLUX has worked with a broad cross-section of clients including local government, educational & community organisations, small business, artists & hobbyists.
FLUX has developed relationships with a number of printers who she uses depending on the project. She also works with Amazon KDP & POD.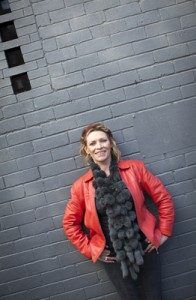 Jinny Coyle is the principal partner at FLUX Design Studio. Jinny was already an accomplished designer when, back in the '80s, she recognised the potential of the computer as a tool to help streamline the design process…
She has taught design at the Australian Academy of Design, RMIT & Swinburne. She conducts customised training workshops & holds a current Working with Children Card.
Jinny has a Bachelor of Arts in Multimedia, Certificate IV in Assessment & Workplace Training, Certificate IV in Business – Small Business Management & a Graduate Certificate in Internet & Web Computing. She has also completed a 6 week intensive Social Media Management training as part of her on-going professional development.
Jinny was honored to be nominated for the 2014 & 2015 Telstra Australian Business Awards.
In her own time you'll often find her wandering around taking photos, tending her cottage garden & herbs, cooking up a storm for family & friends or curled up reading her favourite book.
Download Jinny's professional CV (463kb .pdf)
---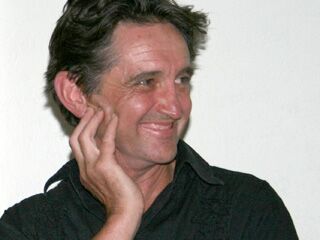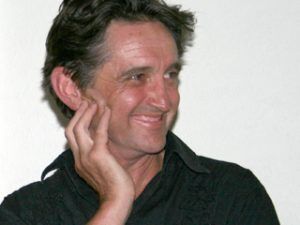 Brendan Hehir worked for many years in theatre, set & sculptural design. He spent a number of years overseas, working in the Edinborough Festival & with the Deaf Theatre in the States.
An ideas man, Brendan is an avid reader & is in charge of the research arm of the business.
Brendan's ideas, fine art & illustrations are found in many FLUX products. Over the last 8 years he has collaborated with Robin Bradley to illustrate a series of Pet Guru cartoons published in the bi-monthly community newspaper, The Blackwood Times. He also illustrated Robins' book, A Poets Lie.
A professional artist, Brendans' work can be viewed on his personal website. When he is not painting you'll probably find Brendan reading the days paper in the sun or renovating the pairs 1870's miners cottage in Central Victoria.
---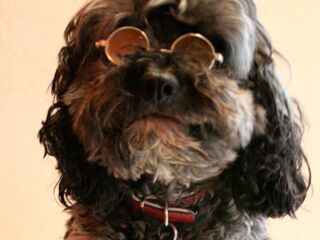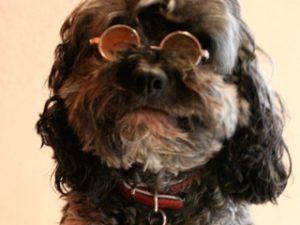 Maxwell Murphy is in charge of staff health, fitness & well-being.
He greets clients, ensures staff take regular breaks & relieves any stressful situations which arise in the workplace.
He takes great pride in overseeing office security.